22/11/2018
VINGROUP AND 25 YEARS OF DEVELOPMENT
As a leading private sector corporation, Vingroup has created a brand name of Vietnam with six core areas: real estate, resort, health, agriculture and retail.
History of Vingroup
Founded in Ukraine in 1993 by young Vietnamese people, Vingroup Corporation, formerly known as Technocom Group, has made a great buzz when building the brand of instant noodles Mivina successfully. In 2004, Mivina instant noodles accounted for 97% market share in Ukraine and ranked among the top 100 most powerful enterprises in the country.
With the desire to build the country, Technocom – Vingroup has returned to Vietnam and grows to the world.
On 6/9/2018, Vingroup Group was voted by Forbes Magazine as one of the top 50 Asian businesses.
Field of operation
Heavy Industry: Cars and Motorbikes VINFAST is a pioneering and bold step in the conquest of the heavy industry market, which is the
strongest affirmation of the ability of Vietnamese technology owners.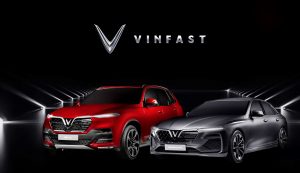 E-commerce: A Hereby operates as an online supermarket, providing a full range of products on necessities, food, electronics, household appliances, …
Agricultural sector: Vineco is the first company to apply advanced technology in agricultural production, creating quality products and variety of types.
Education Sector: Vinshool is a high quality interdisciplinary education system that is trusted by many parents. Vinschool not only focuses on training but also develops the skills of children, contributing to the creation of a dynamic, creative and civilized Vietnamese generation.
Medical sector: In order to preserve and develop traditional medicine and pharmacy in Vietnam, VinFa was born. It will bring to the Vietnamese community the most comprehensive and appropriate healthcare solutions.
Real Estate Sector:
Resort property Vinpearl has become the most popular resort brand in Vietnam. Some typical products: Vinpearl Phu Quoc Ocean Resort & Villas (Phu Quoc), Vinpearl Da Nang Ocean Resort & Villas (Da Nang), Vinpearl Empire Condotel (Nha Trang City), Vinpearl Long Beach Villas (Bai Dai – Khanh Hoa), …
Vincom's retail real estate has a nationwide coverage with four product lines: Vincom Mega Mall, Vincom +, Vincom Center and Vincom Plaza.
Vinhomes apartments are also available throughout the country and have a strong influence on the market. In the early time, Vingroup focused on developing high-end real estate such as Vinhomes Golden River (Vinhomes Ba Son), Vinhomes Central Park (Vinhomes Tan Cang), Vinhomes Green Bay, Vinhomes Metropolis, Vinhomes Thang Long, Times City, … Recently, the "magnate" real estate has launched a product line in the mid-range called Vincity. At present, the project Vincity Grand Park District 9 – Ho Chi Minh City is interested because of the financial range with the majority.
3.    Continuing to top the prestigious brand
Success in all fields, Vingroup not only create prestige and trust for the Vietnamese people but also the international community. Some of Vingroup's title: Top 40 Best Brands in Vietnam by Forbes, Top 50 Brand in Vietnam by Brand Finace, Top 300 Best Companies in Asia by Nikkei Asia voted.
---