16/09/2022
MT EASTMARK CITY – SOLUTION TO OWNERSHIP WITH FINANCIAL BELOW 1 BILLION
Realizing the dream of settling down with the solution to owning a house in the center of Thu Duc city for people with a budget of less than 1 billion, MT Eastmark City has recently received much attention from customers. So let's also JJLand learn more about this solution!

Interest pressure – a dilemma for homebuyers
In the heart of Thu Duc city, real estate has established a new price ground; specifically, up to now, the price of apartments here has fluctuated from 65-120 million VND/m2. Facing the pressure of land shortage, high cost of building materials, and rising inflation, many experts believe that house prices are not only unlikely to "return" but will also continue to grow.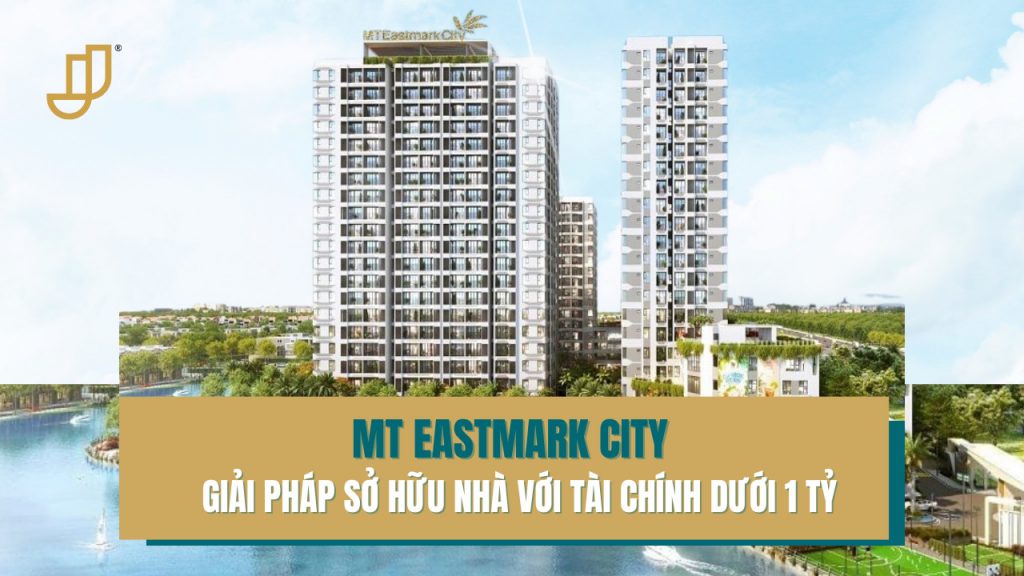 In addition, it is more difficult for people to access genuine estate loans. However, even when disbursed, the interest rate is still a dilemma. According to Dr. Dinh Trong Thinh, a financial-economic expert, capital demand increased sharply in the context of economic recovery, and banks were forced to raise deposit rates to attract cash flow back, so sooner or later, loans, including home loans, will have to be adjusted up.
Therefore, in the face of the increase in real estate prices and the bank's move to increase interest rates, the problem of "borrowing money to buy a house" seems to be tremendous pressure on many families who want to settle down in a developed area of ​​Vietnam. Ho Chi Minh City is like Thu Duc city.

MT Eastmark City – customers benefit from up to 1 billion VND from financial incentives
Talk about financial solutions when buying an apartment in Ho Chi Minh City. Thu Duc, MT Eastmark City project is a bright spot in the East real estate market. Not only owning the area's "extinct" price – only from 39 million / m2 – MT Eastmark City also stands out with "The solution to owning a home with less than 1 billion in finance". This is considered an incentive. Massive amount of Investor Dien Phuc Thanh and Project Developer – Rio Land to bring real living opportunities to customers.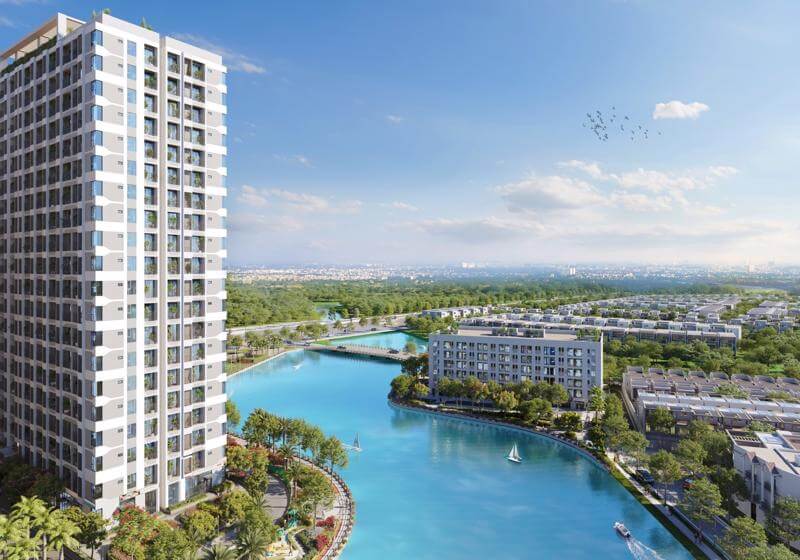 Usually, it is estimated that with current bank loan interest for an apartment from 60m2 to 183m2, the claim to be paid will be from 300 million to 1 billion dong/apartment during 30 months. With such a large amount of bank interest, the dream of owning a house in the city seems to have to be shelved for many people.
However, at the MT Eastmark City project, the investor will "bear" this part of the cost for the homebuyer. Specifically, customers only need an initial capital of about 700 million VND (equivalent to 30% of the apartment value) to receive a house with confidence. And the remaining 70% of the amount will be supported by banks and disbursed according to the project progress, especially the investor. MT Eastmark City will keep a 0% interest rate and a grace period of up to 30 months.
In addition to financial incentives of up to VND 1 billion, the investor also has many attractive incentive programs and gifts for customers who choose Eastmark 1 in the MT Eastmark City complex at this time. Interested customers, please get in touch with JJLand immediately for more detailed advice!
---