06/10/2020
MASTERISE HOMES AND THE GOAL OF BRINGING WORLD-CLASS LIVING TO VIETNAM
Over 5 years of establishment and development, Masterise Homes and its prestigious international partners have created many projects from high-end, luxury to super-luxury, while affirming the position of a professional real estate developer. .
The resonance value from international units
In Vietnam, from the very beginning, Masterise Homes has clearly defined the mission of bringing experiences and lifestyles in accordance with "world – class" (international) standards, through "shaking hands" with leading partners to create sustainable value-adding products over time. With this "world – class" standard, Masterise Homes sets the ambition to enhance the capacity equivalent to international investors and build a thriving community.
In 2014, Masteri Thao Dien as a "rookie", right after its launch, set a record for the liquidity in the real estate market at that time. With Masteri brand, it is the companionship of leading experts with extensive experience, deep understanding of the market, affirming the trust and quality in the real estate sector.
Since then, transparency and prestige have helped projects implemented by Masterise Homes to be assured of accuracy from construction progress, roofing time to delivery time to customers. "With a clear strategy as well as experience in the market, Masterise Homes is trusted by many international partners. The cooperation agreement of Masterise Homes and major partners in the world has brought quality products in Ho Chi Minh City such as Masteri Thao Dien, Masteri An Phu, Millennium luxury residential area… ". Mr. Jason Turnbull, Vice President and CFO of Masterise Homes Group shared.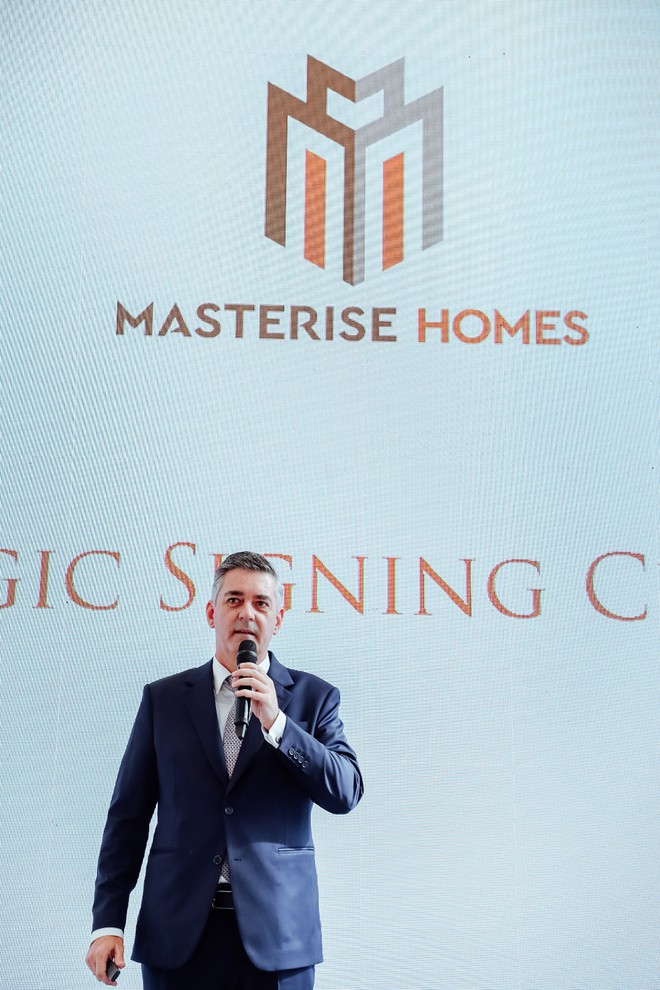 Mr. Jason Turnbull, Deputy CEO and CFO of Masterise Homes
The strategy of shaking hands with "giants"
Masterise Homes' enthusiasm has persuaded the cooperation agreement of "giants" such as Tange Associate – the exterior design unit of the apartment from Japan, Atkins Global Construction Design Consulting Group, Thai landscape designer Land Sculptor, HBA – the interior design unit for 5-star hotels in the world or Mace – the world's leading construction consultancy and management unit. All create the synergy that makes the projects of Masterise Homes successful.
Most prominent is the leading Japanese Architectural and Urban Design Company Tange Associates, a collaborative exterior design partner for Masterise Homes. This is a unit known for its world-class works such as Olympic Sports Palace, National Yoyogi Stadium. To get the cooperation with this unit, Masterise Homes projects apply the rigorous standards that Tange Associates has implemented around the world, ensuring the harmony between the two elements of ethnicity and modernity. brings different values ​​to projects.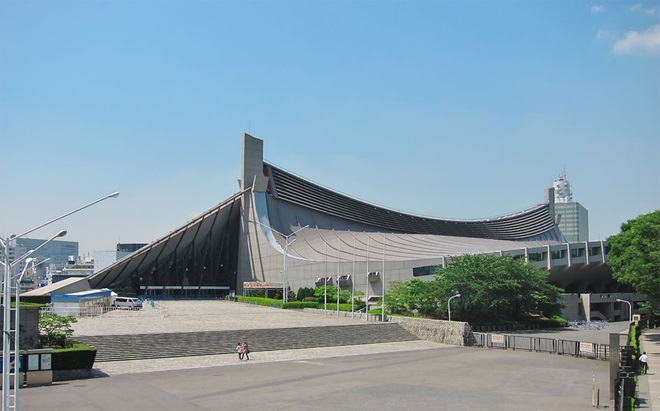 Yoyogi National Stadium in Japan, one of the typical works designed by Tange – the design partner of Masterise Homes
A design partner that Masterise Homes is equally proud to cooperate with is Atkins Global Construction Design Consulting (UK) – a unit known for its talented architects and designers. With 75 years of development and 40 years of experience operating in Asia – Pacific, Atkins has made its mark on the international real estate market with major projects such as the 2012 London Olympic Games, the tram system underground in Dubai, King Abdulaziz international airport, the world's leading hotel Burj Al Arab – United Arab Emirates …
The third "giant" to join Masterise Homes is HBA – a unit specializing in interior design for 5-star hotels in the world. HBA continuously sets new standards for luxury, comfort and innovation in interior design, with the goal of pleasing customers with a unique experience.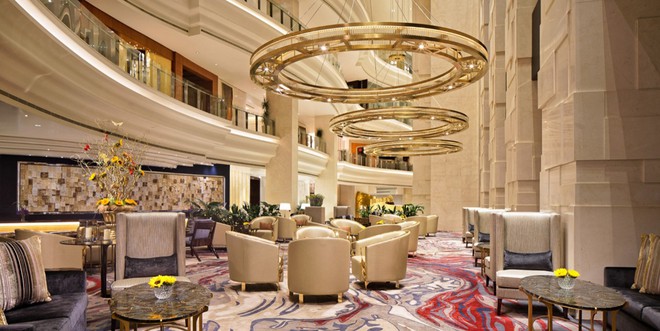 Shangri La Hotel in Dubai is designed by HBA
Strive to raise international standard living values ​​for the community
Throughout the journey of development, Masterise Homes has always been consistent with the strategy of harmonious cooperation between Vietnamese intelligence and identity, with abundant resources available with elite knowledge and international experience to create products. international standard products supplied to the market.
"The real estate market has now globalized. Up to now, this investor has a comparison between markets around the globe. This poses a growing challenge for local investors. They will be forced to get acquainted with international price measures ", Mr. Rasheed Hassan – Head of Transnational Investment, Savills said.
From a tight development foundation over the past 5 years, in the coming time with the support in a solid and long-term international cooperation strategy, Masterise Homes can deploy many new and large-scale projects. This is also the driving force for Masterise Homes to focus on developing separate and exclusive product lines to meet the rigorous requirements of modern residents.
According to: thanhnien
---