22/06/2020
JJLAND DEVELOPMENT ORIENTATION
Bring to the real estate market a prestigious brand of real estate consultancy, investment and development in Vietnam to customers, partners in the country, in the region and in the world.
After the establishment and development process, JJLand has gained outstanding achievements in domestic and regional markets such as:
A development business is not only about profit and scale, but also it must be strong from the core. In order to bring about the strong, sustainable and long-term development values, JJLand always has the development orientations and vision for each appropriate transition period.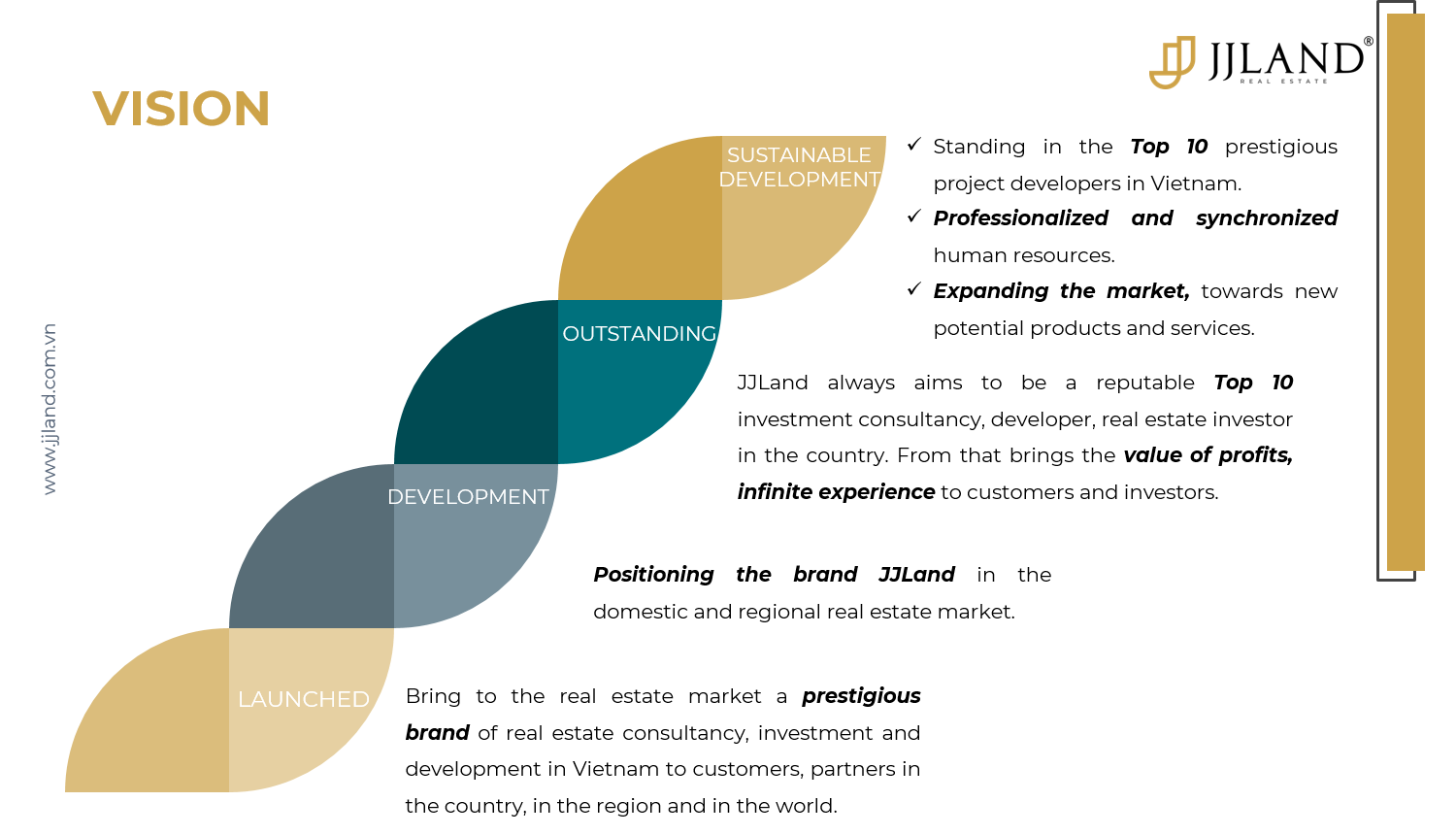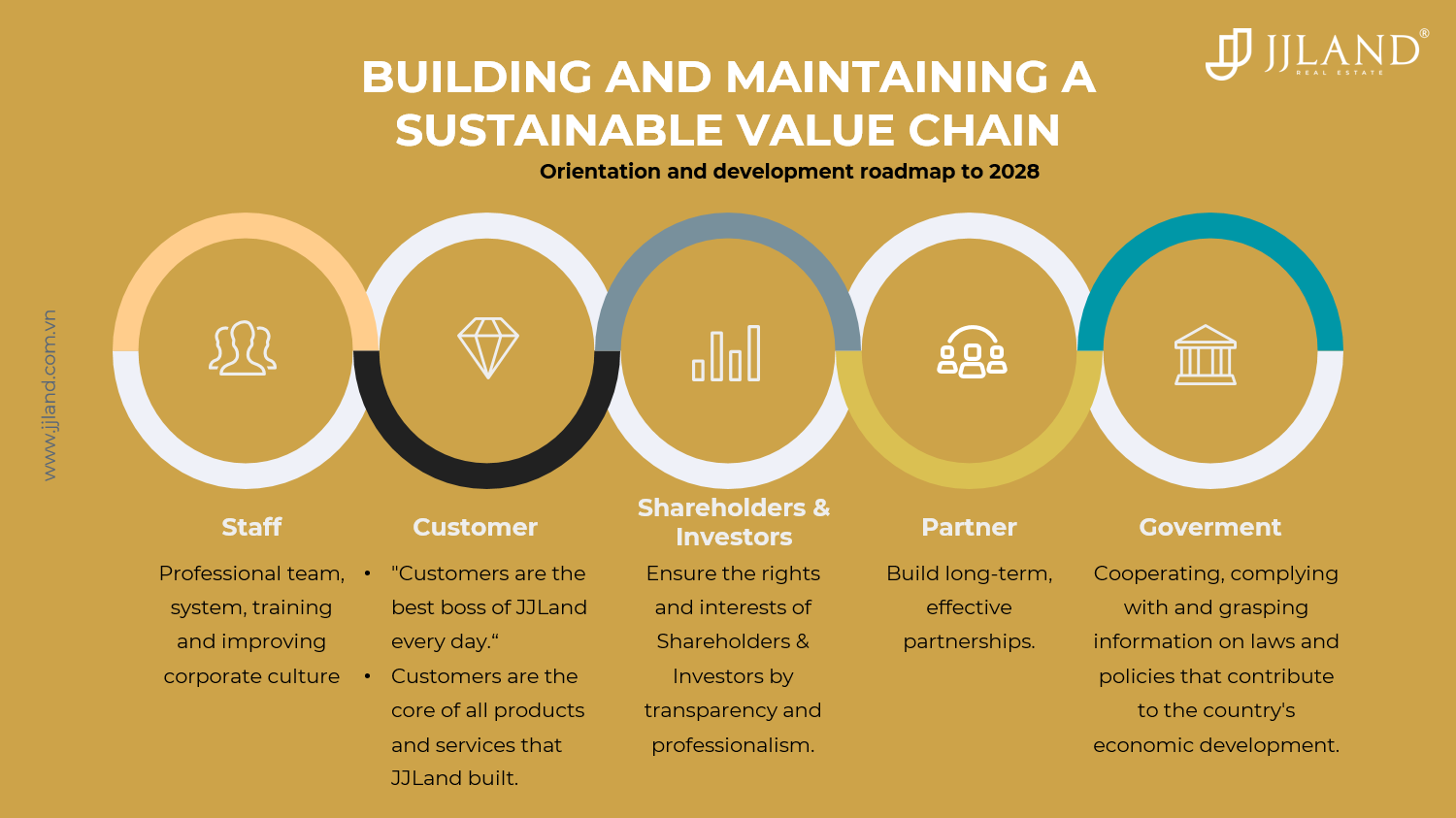 ---