22/07/2022
EXPLAINING THE POTENTIAL OF INCREASE THE VALUE OF REAL ESTATE THU DUC CITY
In recent years, Thu Duc has become a place where professional investors look for real estate. According to the plan, City. Thu Duc is oriented to become a leading economic region, with the spearhead being the knowledge economy, an innovation center, contributing to promoting the development of Ho Chi Minh City and the whole Southeast region.
Signals of socio-economic development of a technology and creative city
Thu Duc City – The first "City within a city" of Ho Chi Minh City has shown signs of remarkable development since January 1, 2021. According to statistics, Thu Duc is estimated to contribute about 30% of GRDP (gross domestic product) to Ho Chi Minh City, accounting for about 7% of GDP (gross domestic product) of the whole country. This is considered to be the home of important economic – educational – scientific and technological cores to attract foreign investment, so this place recorded an impressive GRDP per capita of 18,997 USD. as of May 2021.

In particular, many large universities such as Vietnam National University, Ho Chi Minh City, Fulbright University, University of Agriculture and Forestry, University of Technical Education… are located in this area. Thu Thiem urban area is also considered the new financial – economic center of Ho Chi Minh City. Therefore, every year, millions of students, engineers, technology experts and workers come here to live and work.
According to the latest information, the People's Committee of Ho Chi Minh City has issued Decision 318 to issue a plan to implement the project "Formation and development of an innovative, highly interactive city in the East of the city in the period of 2020-2035", from there, City. Thu Duc will become a key factor to lead Ho Chi Minh City to become a major center of economy – finance and also science – technology in Vietnam.
Thu Duc – From the suburban land to the "hot spot" worth living real estate
Thu Duc was previously a suburban area, and in the past few years, it has grown tremendously thanks to the orientation and development policy of the People's Committee of Ho Chi Minh City. The whole country witnessed the dramatic change of a suburban area to become a major center of the country, thereby becoming a "hot spot" of real estate investment by a series of worth living projects.
In 2019, the price of apartments in Thu Duc was 2 times higher than before. If before, the price of apartments in District 2, District 9, Thu Duc was the highest at about VND 30-35 million / m2, the price now recorded the lowest level of VND 40 million / m2, apartment prices jumped to 60 – 70 million VND/m2. Although it is a city that attracts a large number of students and employees across the country, projects in Thu Duc revolve around the high-end segments, and it is rare for projects with prices below 40 million/m2 for the majority of customers. Statues of people living and working here.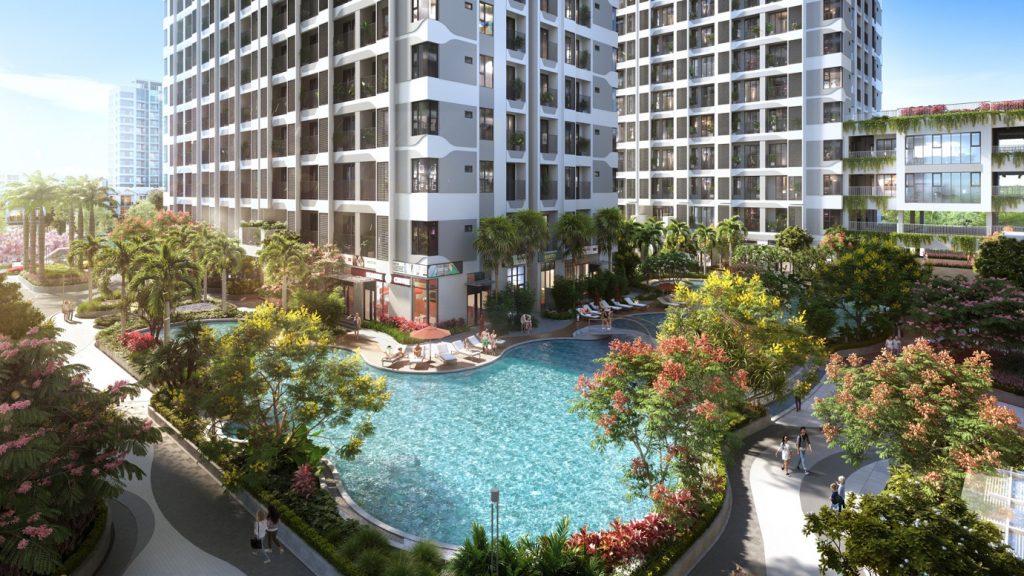 Therefore, the MT Eastmark City complex is being considered as a "hot" real estate spot of the city. Thu Duc because this is a high-class apartment with a price of only 39 million / m2 – considered a project "upstream" of the market in the context of global inflation, and at the same time an "extinction" price in Vietnam. this city.
Located on 3 fronts of Ring Road 3 – Lo Lu – Truong Luu, the project directly benefits because this is a prime location in the golden road linking the region of the whole Southeast. The project is introducing phase 2 with riverside apartment towers in the complex with 100 utilities, synchronously and methodically planned. At the same time, MT Eastmark City has complete legal ownership. The apartments here are invested with European standard furniture with brands Duravit, Hansgrohe… Therefore, MT Eastmark City is considered a "rare and hard to find" product in Thu Duc City for anyone who wants settle down for a career or invest to accumulate assets.
---