27/07/2022
DONG NAI REAL ESTATE MARKET OVERVIEW 2022 – OPPORTUNITIES FOR INVESTORS
In May 2022, Dong Nai approved the planning of 68,000 hectares to develop large urban areas in the province. Overview of Dong Nai real estate market in 2022, which has been exciting and attracts more investors.

The attraction of Dong Nai real estate market
Positive changes in infrastructure and traffic planning are making the Dong Nai real estate market increasingly attractive to investors. The "golden coordinates" in Dong Nai are always a topic of great interest on real estate forums.

Investors consider Dong Nai to be an area with a large population, rapidly increasing living standards and many industrial projects. Therefore, this promises to be a market that will have a strong bounce in land prices in the coming time, especially in the land-based real estate segment.
Real estate prices in many localities of the province are also setting new price levels. According to statistics, Dong Nai market has witnessed many periods of rapid increase in real estate prices because of the planning information here.

Welcoming the investment wave by a well-planned roadmap
Recently, Dong Nai has approved the planning of more than 68,000 hectares of land for the development of large urban areas in the province in the following localities: Ho Chi Minh City. Bien Hoa, City. Long Khanh, Nhon Trach district and Trang Bom district. Specifically, the ratio of area for urban development according to the planning of the People's Committee of Dong Nai province from now to 2030 is as follows: TP. Bien Hoa is 95.6%, Trang Bom district is 53%, City. Long Khanh is 46% and Nhon Trach district is 44%.
In which, Bien Hoa city is divided into 4 areas for development, including: urban development with an area of ​​14,000 hectares, industrial development area of ​​nearly 2,000 hectares, military area of ​​4 thousand hectares, landscape construction area and open space is about 6.4 thousand hectares.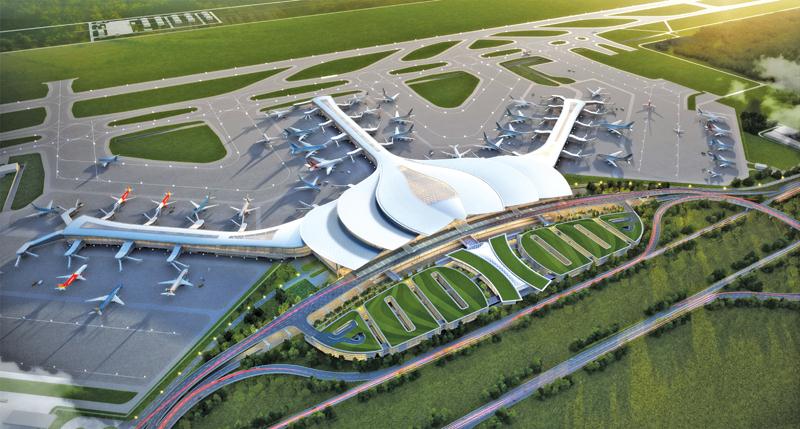 At the same time, a series of trillion-dollar projects are being implemented in Dong Nai province such as Long Thanh international airport, Ben Luc – Long Thanh highway, Ring road 3, Phuoc An port… are still being promoted. push Dong Nai real estate market to become hotter than ever. It is expected that when these infrastructures are completed, real estate in this area will be more valuable.
In the period of 2021 – 2025, besides Ho Chi Minh City and Hanoi, Dong Nai is one of the three localities with the highest level of public investment in the country. According to the rule "where the infrastructure goes, real estate develops", the driving force from key transport infrastructure projects is an important factor affecting the real estate market in both supply and demand. . Therefore, Dong Nai is always one of the potential areas prioritized by investors.
Overview of Dong Nai real estate market is forecasted by experts to continue to have many prosperity in the last months of 2022 and the coming time.
---