30/10/2020
COME TO THE MASTERI CENTER FORM FOR A VIRTUAL REALITY EXPERIENCE
The model house of Masteri Center Point Project has officially opened with the desire to give customers the opportunity to experience the practical luxury apartments that Masteri Center Point will launch in the city market. HCM in the coming time.
The model house is designed according to international standards
Masterise Homes, a member of Masterise Group, has just introduced a new project in District 9 in conjunction with a leading global partner named Masteri Center Point. The project is located in the center of the Vinhomes Grand Park urban center, built on a closed compound model, is expected to set a new standard of living with international class for residents of District 9.
With the business philosophy of "Customer-Centered", Masterise Homes is committed to constantly improving, innovating, applying advanced technology platforms and cooperating with leading partners in the world. Investing in a model house with the latest smart technologies will give customers a special experience that has never been seen before.
Applying advanced technology to increase the real experience of customers
Masteri Center Point's model apartment area is located in District 2 and is designed in a luxurious and modern style, simulating 1, 2, 3 bedroom apartments, equivalent to an area of ​​50m2 – 70m2 – 90m2. Visitors can clearly feel the vitality from the actual apartment and easily visualize the view in each apartment. This is also an opportunity for the project development team to share high-end living values ​​that Masteri Center Point is gradually building for future residents in District 9 – the city's high-tech center.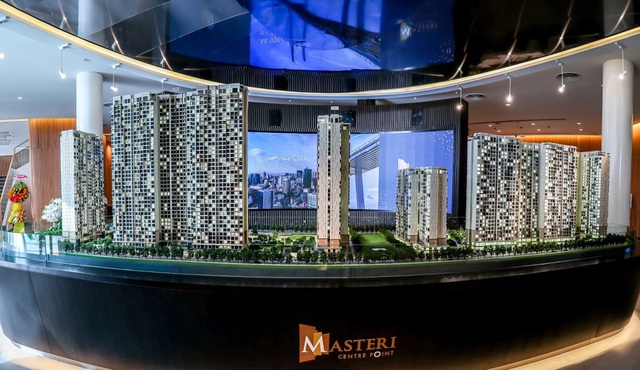 At the reception hall, the project has arranged two sophisticated and sharp 3D tables so that visitors can feel more clearly about the scale of the project as well as the harmonious arrangement of utility areas and landscapes. in the whole city. In addition, at the model house, there are projection screens as well as virtual desk systems using modern VR360 technology, giving viewers a true, vivid visual experience as if they are at home. households. Applying advanced design combined with the application of smart technology, the picture of Masteri Center Point's apartment is shown in three dimensions to help customers learn more clearly, from room structure to landscape, from system internal utility system to regional traffic system.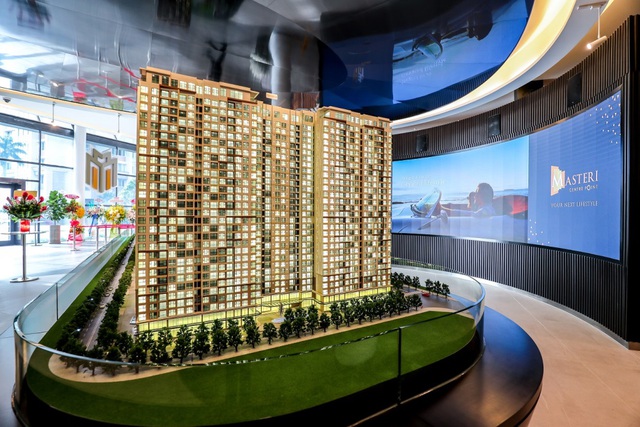 In addition to using furniture from high-end brands such as Kohler, Daikin and Hafele, Masteri Center Point also ensures that each model apartment's design style is consistent with delivered products. The apartments are meticulously invested and designed from the selection of stone colors, wood colors, metal colors, to natural materials, luxurious and modern, with bold Indochinese style. In particular, the model house is also equipped with a virtual reality room with smart technology to bring the most vivid and authentic experience to customers.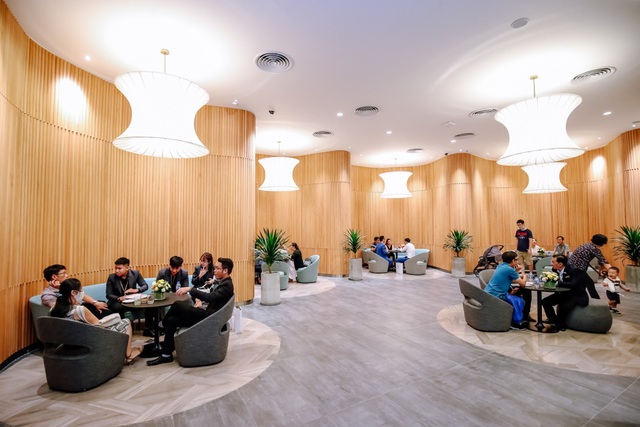 Mr. Gibran Bukhari – Sale Manager of Masterise Homes said: "I grew up in the UK and has had experience in the real estate industry for more than ten years in Dubai, the world's most luxurious real estate market. Coming to Vietnam to work, I am amazed to see that Masterise Homes has actively applied international real estate development standards. It is interesting to see this project updated with the world's most advanced construction technology and design, to serve a high-class customer base. "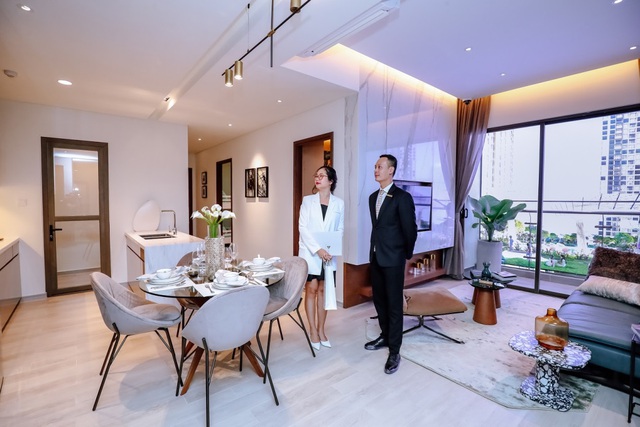 Following the success of many previous projects such as Masteri Thao Dien, Masteri An Phu, Millenium, M-One Saigon South, M-One Gia Dinh, project developer Masterise Homes will 'unveil' the Masteri Center project Point with international development team as well as world leading partners in design, construction and project management such as Tange (Japan), HBA (USA), Mace (UK), Land Scupltor (Thailand) Lan). The project consists of 10 towers, which is expected to soon become the highlight of the vibrant urban center of Vinhomes Grand Park, District 9.
The project has a total area of ​​up to 7ha, in which 70% of the area is trees and green areas, providing a fresh and airy living space for future residents. Masteri Center Point owns the privilege of inheriting "dual" utilities, including the common facilities of the entire major urban area of ​​Vinhomes Grand Park and the exclusive high-end private utility area for residents of Masteri Center Point such as High-end gym, indoor-outdoor children's play area, 2-storey spacecraft pool combined with Jacuzzi and BBQ areas.
From dantri.com.vn
---