19/05/2021
5 reasons branded residences are a safe haven investment channel
Before the instability of the economy, wise investors often look to a safe and long-term investment channel instead of short-term speculation.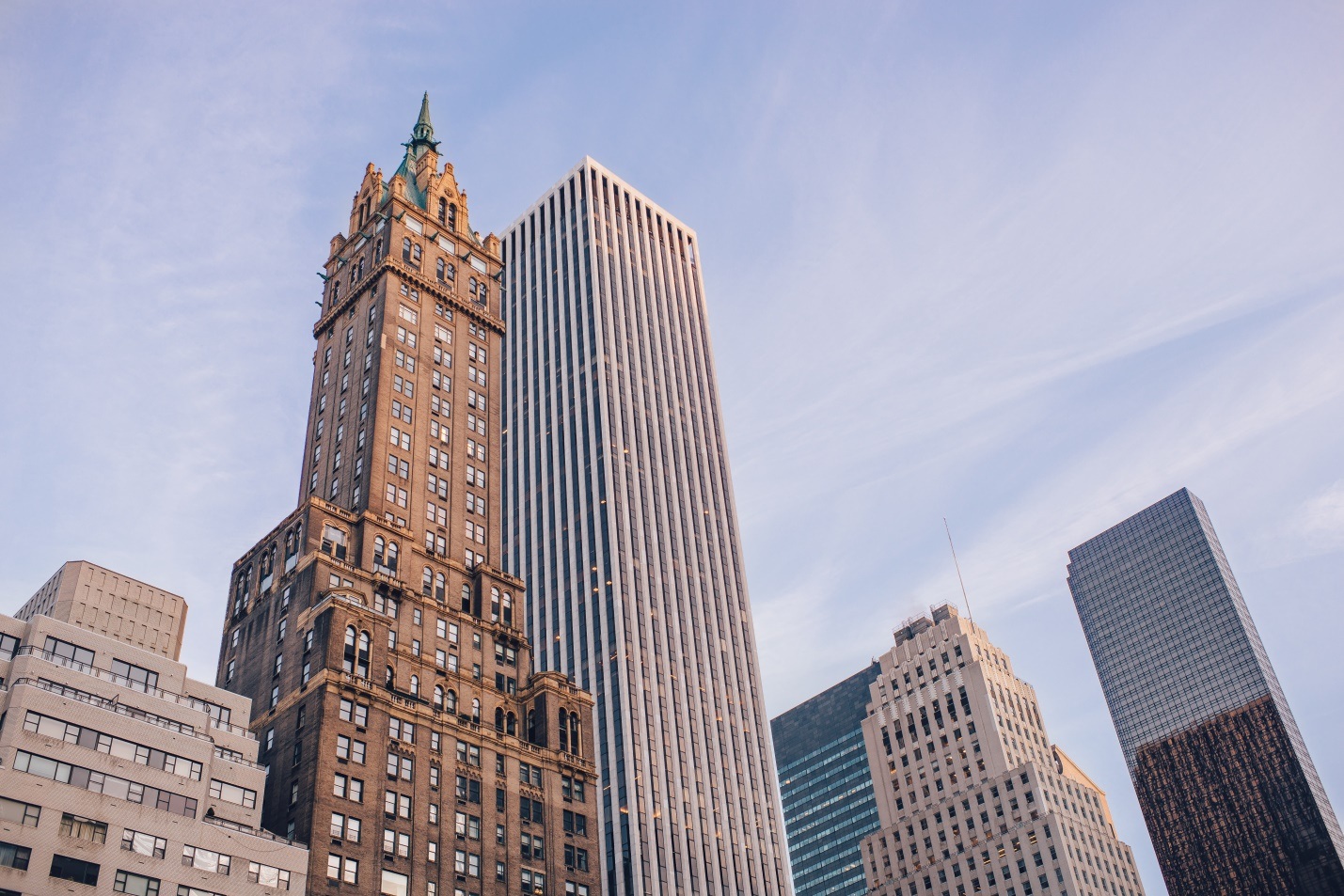 Sherry Hotel – Netherlands in New York, where the world's branded residences apartments appeared in 1927. Photo: Unsplash.com
With a history of nearly 100 years in the world, branded residence has proven its ability to withstand events and crises, and is a long-term asset. In the context of the unpredictable pandemic, consumer behavior has changed drastically, thereby highlighting the outstanding values of branded residence from an investment perspective.
Ideal living space for relaxation
The pandemic directs customers to open living spaces, health and spiritual care needs.
Branded residences has everything post-Covid customers want most: wide open spaces, stunning views, exquisite cuisine, wellness spas and other attractive amenities that create a sense of relaxation. , and equipped with high-speed internet to make working online easy.
The advantages and private space and facilities designed with a different level will help luxury real estate grow even stronger during the pandemic. Savills thinks hotel brands will especially ramp up operations in this segment, as they seek to offset their business as their hospitality industry faces challenges.
Sustainable added value despite economic turmoil biến
In a time when people are concerned about keeping their money safe, the returns on branded residences are guaranteed – whether for rent or resale – making this segment one of the safest options. most complete.
"As the hotel industry is facing today's challenges, the diversified income stream of the branded residence segment is appreciated more than ever" Riyan Itani, Head of International Development Consulting, Savills.
That is why in 2020, the number of new projects in the luxury real estate segment in the world reached a record number – over 100 projects.
Due to limited supply, branded real estate keeps good prices. The risk of devaluation from the deterioration of the building for branded residence will be much lower than for conventional real estate thanks to the brand's investment in management and operation after the sale. "When a brand attaches its name to a real estate project, they will continuously invest in the project, they will not sit idle," said Paul, adding: "They invest in the project also because they invest in the project. brand benefits".
International brand heritage
Branded residence projects  are developed based on a cooperation agreement between a project developer and a brand, usually in the resort sector. Compared to conventional luxury residences, which are often developed by domestic or international real estate developers, hotel-branded real estate offers both buyers and users the attractiveness of real estate. guidance, familiarity, even more peace of mind when investing. This type of real estate also promises many brand standards, making it different from other housing projects on the market.
The Ritz- Carlton Residences, Bangkok
Just like a branded handbag or a luxury car that brings the same values of quality, fashion and style no matter where the customer is located, a real estate product with an international resort brand – Marriott, for example, will deliver unchanging standards of quality, management and service whether in New York, Dubai or Ho Chi Minh City.
Guarantees of big names
To be associated with a famous global brand, the project must meet strict and higher standards than a normal branded residence project. The world's leading brands such as JW Marriott or The Ritz-Carlton only select projects with the most prime and central locations of a city or resort, and select project developers. project has experience and capacity – that is the standard to control the input of the brand.
Expert Muriel Muirden, who has spent more than 9 years working as Deputy General Director of Strategy of WATG Group, said that the super-rich class is increasingly interested in real estate in the core location of large urban centers. because they understand that this is a "safe haven" for investments. That's why there are more and more branded real estate projects in the city center instead of resort locations.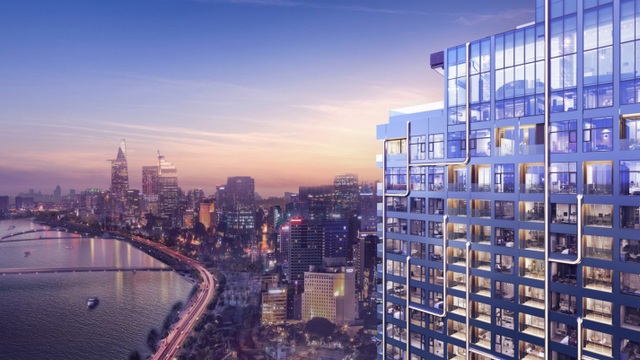 Grand Marina project on the banks of the Saigon River in District 1, Ho Chi Minh City
Brands are also often closely involved in the design and construction of a project to ensure the appearance and quality of the project conforms to the brand's standards and identity. According to analysis by Savills, the cost of developing a branded real estate project will be higher than that of a non-branded project, due to high-class furniture standards that are superior to the market and the design allows for more space. common space and amenities. Because the standards of the two product lines are so different, even when compared to newly built luxury real estate projects, the price of luxury apartments in new markets can be significantly higher.
Emotional value is not affected by the business cycle
When owning a worthy real estate product, customers can indirectly assert their position in society, especially with Eastern culture.
In Vietnam, the report "The Wealth Report 2021" shows that there are 390 people with a net worth of 30 million USD or more – belonging to the UHNWI group of the world, and this number will increase by 31% in the next 5 years, reaching top speed in the world. By 2025, the number of people with a net worth of $1 million or more in Vietnam is estimated to increase to 25,812. The psychology of newly rich customers also contributes to the price difference of branded residence compared to conventional real estate, according to Savills analysis. With this customer group, branded residence will be more attractive, because they see owning brands as a symbol of success. Owning branded real estate is both a status affirmation value and a safe investment choice.
dantri.com
---