01/12/2018
VINCITY GRAND PARK – IDEAL DESTINATION FOR INVESTORS
The favorable location, self-contained utility system and the price of only 1 billion VND (equivalent to $ 43,000) has made Vincity Grand Park (District 9 – Ho Chi Minh City) early in the view of both Vietnamese and foreigner investors.
Vincity Grand Park Project Overview
Official Project Name: Vincity Grand Park District 9
Location: Nguyen Xien – Phuoc Thien Street, Long Binh Ward, District 9, Ho Chi Minh City
Investor: Vingroup
Contractor: Coteccons
Total area: over 300ha
Scope of project: 4 subdivisions: The Light, The Resort, The Central and The River with the total of 44,000 apartments.
Type of apartment:
+ One bedroom apartment – 4 bedrooms
+ Townhouses, commercial townhouses
+ Shophouse
+ Villa
+ Studio
+ Penthouse
+ Officetel
Utilities: School, hospital, shopping center, largest park in Ho Chi Minh City, swimming pool, gym, …
Construction begins: Quarter III of 2018
Opening time for sale (Expected): December 2018
Handover time (Expected): Quarter I of 2020
Explaining the attraction of Vincity Grand Park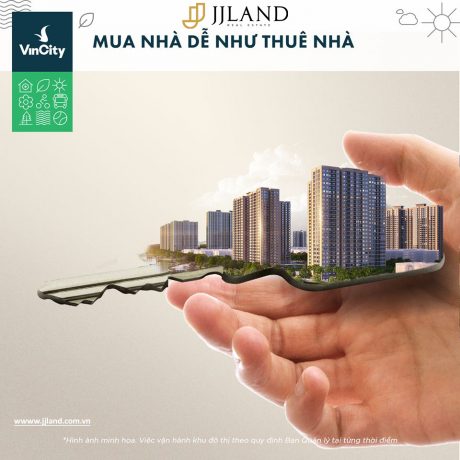 According to statistics from the Planning and Development Council of HCMC, more than 213,000 migrants come to the city every year. In addition, the number of young families has increased year by year. This results in the demand for mid-range housing in extremely urgent areas. Meanwhile, very few investors develop this segment project that leads to supply shortage.
Grasping the tastes of customers, Vingroup investors have launched products called Vincity Grand Park apartment with the price from only about 1 billion VND (nearly $ 43,000). The apartment is well suited to the income of 80% of households living in HCMC.
Vincity Grand Park – green and comfortable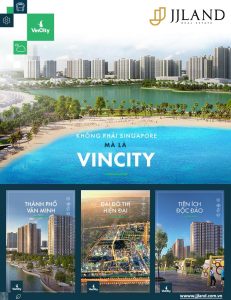 With constant attention to the health of the denizens, Vingroup investor has allocated the subdivision in harmony with the construction density of only 20%. This means there is an 80 percent green area at Vincity Grand Park.

The highlight of the most attention is the largest riverside park in Vietnam with the total area of ​​60ha. Denizens at the project will inherit the fresh air, clear all tensions and tired after a long day of work.

Choosing to live in a Vincity Grand Park District 9 is also a great way to live in a modern and convenient city with Vinschool International School, Vinmec Hospital, Vincom Business Center, amusement park for little angels, Tai Chi park for older people, gym, gymnasium, …

In addition, the outside utilities are also available at this area such as Metro Station, The East Bus Station, Cancer Hospital 2, Ho Chi Minh City – Long Thanh – Dau Giay Highway, etc. Because of suitable to affordability of the majority of the population, Vincity Grand Park is liquidity product which attract investors, especially both large and small investors can participate.

TO REGISTER FOR MORE INFORMATION ABOUT VINCITY GRAND PARK,

PLEASE CONTACT: +84 2838.232.562

OR INTO THE STORAGE FRAME FOR MOST CONSULTING
---